Entertain All Spring with an Outdoor Network Installation
Explore how family and guests will benefit from outdoor WiFi and see how Advanced Home Technologies can make it happen.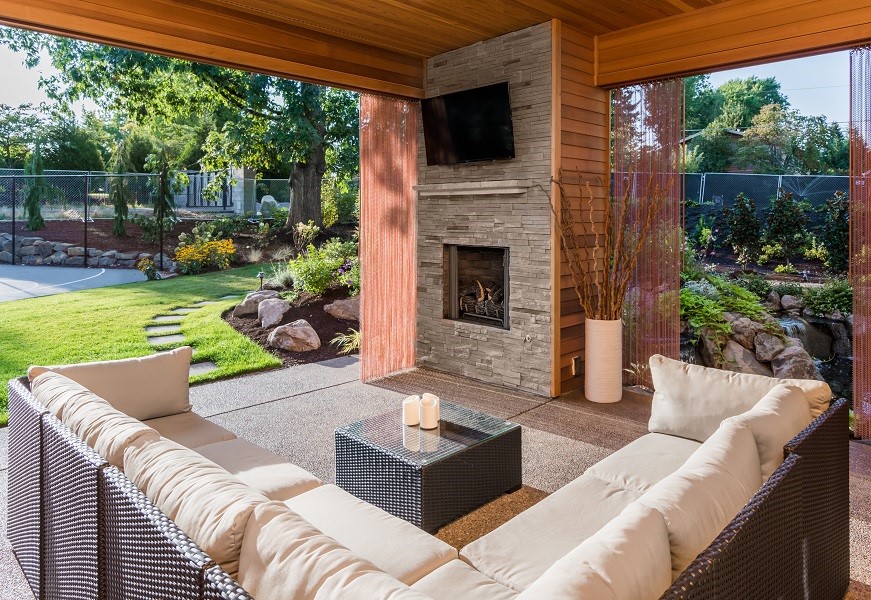 Are you ready to bring the party outdoors around your Westlake Village, CA, property? If so, we know your family and guests will love catching up on their favorite shows, movies or music from a luxurious setting, like your patio or pool.
But what happens when you wander outside, turn on your favorite movie and experience a lag only a few minutes into the action? Unfortunately, insufficient networking poses a common annoyance to larger homes, especially when you're trying to extend your reach beyond your four walls.
Exterior network installation requires an expert that understands both indoor and outdoor projects. Advanced Home Technologies can outline a plan for expanding your wireless coverage to your garden, garage, terrace, pool area, guest house, gaming center, lounge, shed or even barn. Keep reading to explore the fun of outdoor networking, why we think you'll want to make the investment and how we can help.
SEE ALSO: Smart Home Control Upgrades You'll Want Soon
Why Would You Want WiFi Outside?
Whether you want to listen to your favorite Spotify channels while relaxing by the pool or watch live sports from your deck, you'll need to extend your WiFi network outdoors.
Maybe you and your family enjoy hosting parties at your home. Why not enhance the experience with indoor and outdoor music that never cuts out as the party gets started? Let us add some durable, weatherproof TVs and speakers to your setup, and you're ready to turn your sunroom to a warm-weather movie center.
We Install Wireless Access
At Advanced Home Technologies, we install wireless access points in strategic locations that give you more reach. These tools give you a lag-free connection between devices, which means you can turn on your tablet and start watching a movie inside - then wander out to your patio and finish it, without interruptions.
As a Control4 Platinum dealer, we choose their Pakedge networking gear for its flexibility between indoor and outdoor zones. Ruckus allows speedy connections up to 1733 Mbps (5 GHz) and 800 Mbps (2.4 GHz). When we tour your home, we'll explore each space's needs to determine the best network equipment for you as well as ideal access point placement. We also provide ongoing support long after the installation.
Why Routers and Range Extenders Fail
When many homeowners want to extend the power and reach of their network efficiently, they resort to buying routers and range extenders. Great idea, right?

As a long-term solution, routers and range extenders often fall short. Routers can only support a limited number of devices, for example. Another huge problem for outdoor installations? Routers can't handle the physical environment and materials they have to travel to make it outside, making tough exterior materials such as brick very difficult to pass through.

We also don't advise upgrading with your local internet and cable provider. These professionals will try to sell you higher-tiered services without delivering a sustainable solution to your network's insufficiency.

Take control by calling installation experts to expand your network outdoors. For more information about how Advanced Home Technologies can help you, contact one of our specialists at (877) 248-2878 or by filling out our online form.

No video selected.