Why Is Media Distribution Vital to Your Whole Home Audio?
This Essential Technology Brings Music to Any Room In Your House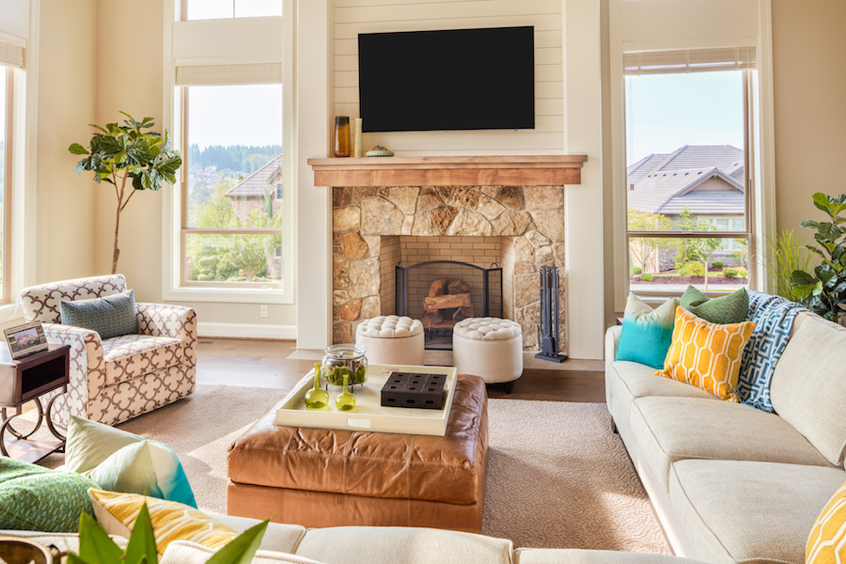 Whole home audio is one of the most sought-after smart home technologies, giving homeowners and their families the ability to listen to music anywhere in their house with the push of a button. To achieve this accessibility and functionality, you need a media distribution system that makes it easy to pick different audio sources and have them play anywhere you choose.
Media distribution is the whole home audio solution that lets you enjoy multiple music sources in different locations of your house, eliminating clutter while giving you enhanced control. It strengthens your entertainment system by consolidating all of your A/V equipment, making it simple to manage all of this technology from your smart home automation system. Keep reading to learn more details about media distribution and why it's such an important part of the whole home audio system in your Los Angeles, CA home.
SEE ALSO: WHERE DOES WHOLE HOME AUDIO MERGE WITH INTERIOR DESIGN?
What is media distribution?
Media distribution is how you send audio and video signals from individual sources to different outputs like in-wall speakers and flat-screen displays. For residential properties, this allows you to have multi-room AV without needing multiples sets of equipment for each space.
The affordability of flat-screen TVs makes it possible to have video in every room, but having an array of black boxes next to each display is an unnecessary eyesore when there are easier ways to access your various media sources. Connecting your Blu-Ray player, cable box, streaming player, or audio receiver to a matrix switch increases the range of their signals so you can access them on any connected device.
How does media distribution benefit your home?
From an interior design perspective, media distribution makes it simple to integrate technology throughout a home without disrupting the décor. Paired with a whole home audio system featuring in-wall speakers and subwoofers, media distribution eliminates visual interference from your technology, allowing you to streamline your home's aesthetic.

Media distribution also helps you save money by minimizing the number of sources you need for your A/V system. It simplifies maintenance by putting all of these sources in a single centralized location, so you don't have to travel throughout your home to troubleshoot. There are a lot of moving parts in a whole house audio/video system, and media distribution gives you more control while ensuring that your technology operates at optimal performance.

Your whole house audio system doesn't do you much good if you don't have a way to control it, and media distribution is a crucial component of your smart home control system. You'll be able to effortlessly pick which audio source you need in which room you need it, whether you use a touchscreen remote or your smartphone.

Want to learn more about adding a whole house audio system to your Los Angeles, CA home? Contact one of our experts at (877) 248-2878 or by clicking the Contact Us tab on the side of your page.

No video selected.