Impress Your Holiday Guests With Smart Home Control
Stun Everyone With the Power of Automated Lighting, Audio and More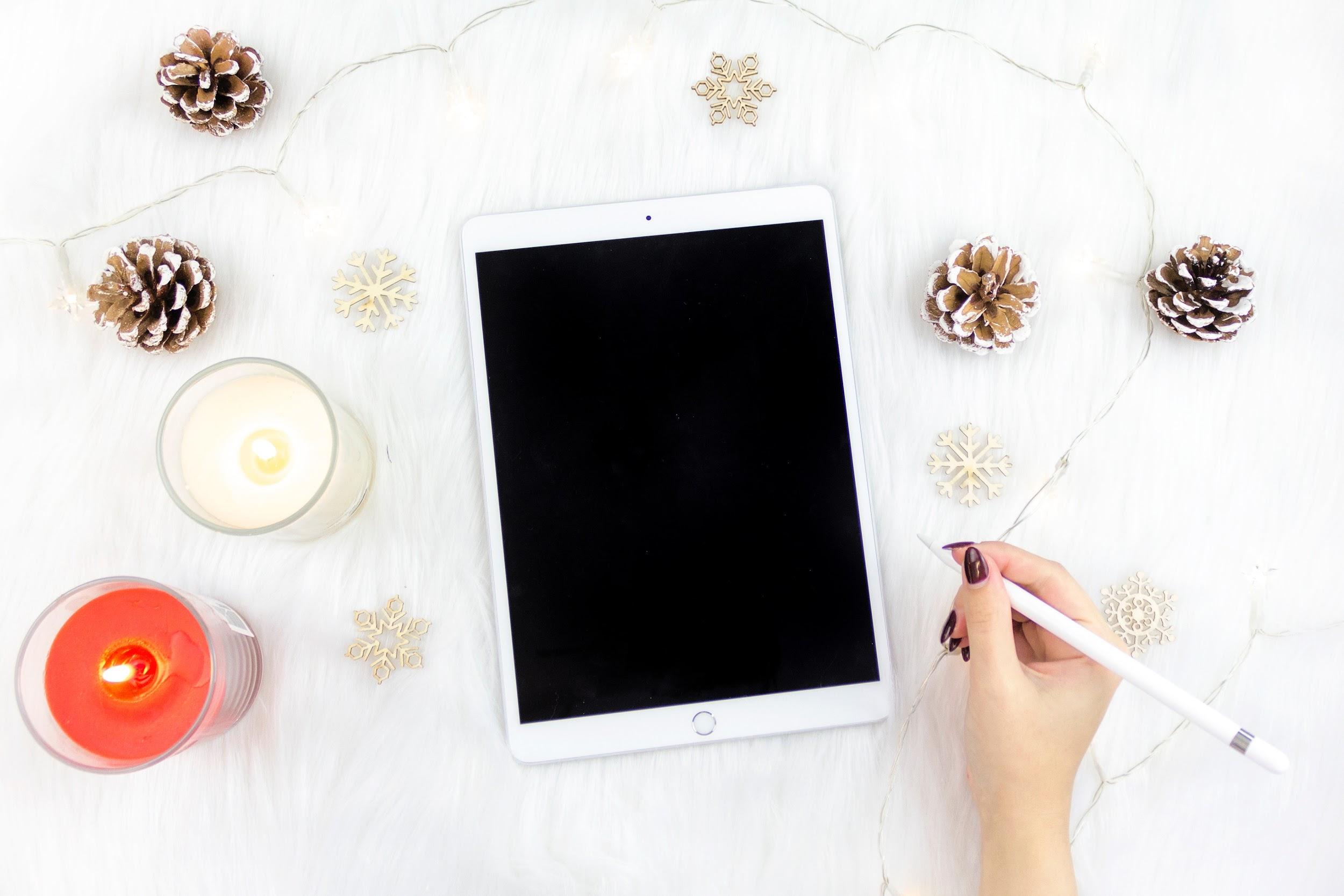 When your guests arrive at your Los Angeles home, you can already start setting the scene for a memorable party with smart home control. Imagine their delight as the holiday lights twinkle as they approach, music starts playing outside and they see you transform the house with simple voice commands. All of this is possible with a Control4 smart home system and expert installation from Advanced Home Technologies.
SEE MORE: What are the main benefits of smart lighting control?
Voice Control
Use Amazon Alexa with your Control4 smart home, and show your holiday guests some tricks along the way. You can get a hand from Alexa while you're preparing meals by asking her to switch on the lights or repeat recipe ingredients. When it's time to eat, Alexa can dim the dining room lights and alert the family that dinner is ready. Your wish is her command!
You can allow access to your guests, so they can also enjoy the convenience. Just keep in mind that they might ask you to return whatever you bought them to get an Alexa of their own.
Smart Lighting and Sound
As your Los Angeles-area Control4 integrator, there are almost no limits to what we can help you create. While we won't give you the exhaustive list of everything your smart home could do, we can paint a picture of a few capabilities you might want to explore. You can program your footlights to turn on as you walk down your pathway to the door. Blend speakers into your landscaping, so music plays as people arrive.
You can also schedule your indoor and outdoor holiday lights to switch on and off whenever you want to, which saves energy and a trip outside or below a scratchy tree. If you leave for the holidays, your indoor and outdoor lights can create the sense that you're still home.

Go All Out With Entertainment

Entertainment motivates some homeowners to fulfill their smart home automation wishes, and this time of year, a fully loaded smart entertainment suite feels like a gift to yourself.
Watch classic holiday movies, or even those seasonal, cheesy Netflix specials, with single-touch control of your entertainment systems. A Control4 dealer can connect a whole-home entertainment system so you can start a movie in the living room and finish it when you go to bed. You can also hide or blend all of your entertainment equipment into your decor, so you're never compromising your sense of interior design.
Keep Guests Safe
Beyond the impressive displays, incredible sound and convenience of a smart home lies another important feature -- safety. In fact, security takes the prize for most-wanted home control function overall, especially with the older generations.
Your guests will feel safe in your home or guest home if you've added robust security features. You can start with basics such as smart locks or video doorbells, and add smart cameras and video surveillance later.
Preparing for Future Guests
We're not talking about just your holiday guests next year, either. If anyone who enters your home as a guest is impressed by your smart home control, imagine how a homebuyer might feel -- engaged and ready to purchase. Buyers of different age groups have various reasons for wanting a smart home: some value convenience, some safety and surveillance, etc., mainly depending on age.
Invest in smart home control wherever it makes sense to you now, and grow it from there. We believe that what entertains and impresses your guests now provides an accurate barometer for what might serve homebuyers later.
It's also possible that you want to prepare your home as your haven for life. In that case, it makes even more sense to grow your smart home control capacity.
Trust Advanced Home Technologies
The technology integration pros at Advanced Home Technologies will kickstart your home automation project. We can tour your home, talk about your priorities and recommend a system that can serve you now and in the future.

Want to learn more about smart home control for your Los Angeles residence? Reach out to one of our experts at (877) 248-2878 or by contacting us here.

No video selected.