Where Does Whole Home Audio Merge with Interior Design?
Listen to Music in Every Room and Maintain the Beauty of Your Calabasas Home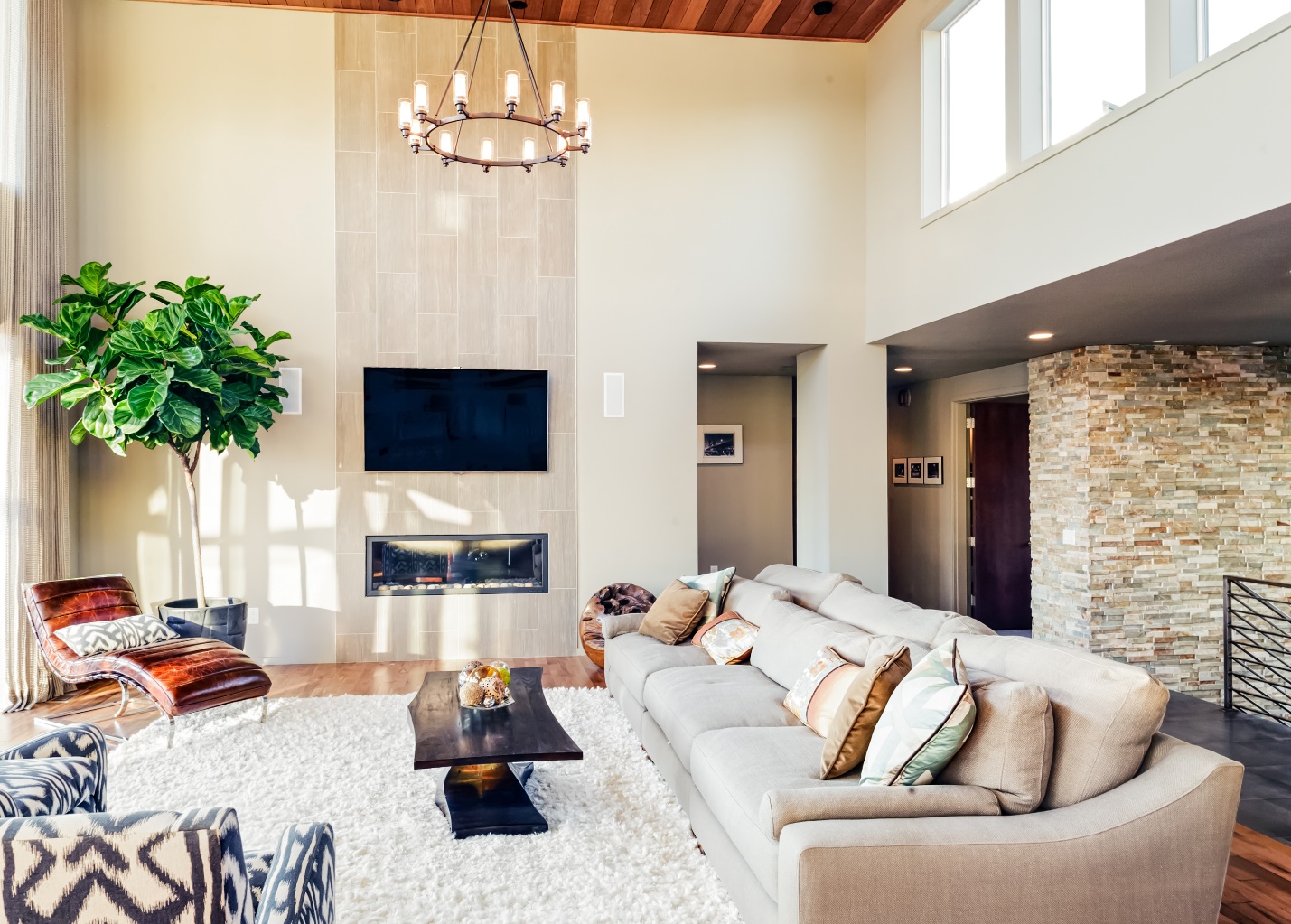 Having audio throughout your entire home used to mean installing a complicated network of sound equipment that forced interior designers to work around the technology instead of using the technology to enhance their original ideas for the space. That's all changed with the rise of smart home automation and distributed audio video throughout the home.
Advancements in sound technology now give you the opportunity to experience high-performance audio in any room without sacrificing design vision thanks to speakers that blend in seamlessly with their surroundings. Designers and technology integrators work together to create the perfect acoustic environment for the sound to travel in, ensuring that you hear all the dimensions of your favorite music or movie.
Read on to learn about the ways whole home audio and interior designers unite to give your Calabasas home optimal entertainment without losing its personal touch.
SEE MORE: How Control4 Can Help You Build A Better Home
Hide Speakers in Walls and Ceilings
Just like any other element in a room, speakers and other sound equipment influence how you engage with the space. The visual components of a speaker are just as essential as its audio capabilities, and with the popularity of the organic interior design, manufacturers are finding ways to fully conceal their technology inside walls and ceilings without sacrificing sound quality.
Speakers can match your home's established aesthetic and are available in shapes and sizes that fit within the existing installation profile. Amplifiers can similarly be hidden within the structure of the room, giving your whole home audio system more resonance and depth.
SEE MORE: Learn How To Operate Your Smart Home Automation System
Shape the Acoustics of the Space
The acoustics of your room are essential to how you experience the audio in it, and the décor plays a huge part because the placement of furniture, lights, carpets, and drapes will affect how that sound travels. Sleek surfaces can create a ring or echo while textured materials will absorb and soften the audio, and we'll work with your interior designer to find the perfect blend of both to make your whole house audio system sing.

A whole house audio system that is fully integrated into the interior design leads to better sound coverage because there's more attention paid to how sound moves through space. You don't want uneven sound that can only be heard right under a speaker. You want a system that blends the sound smoothly from one area to the next, giving you uninterrupted access to your music throughout your home.

To learn more about how whole home audio can enrich the interior design of your Calabasas home, contact one of our experts at (877) 248-2878 or by filling out our online questionnaire.

No video selected.